Hot Beverage Systems
SuperCups supply a complete range of hot drinks machines to suit any size of business: from small table top units to traditional floor standing machines, fully operated and maintained – cash or cashless systems.
Contact
Premium Quality Products
Our hot drinks systems dispense high quality coffee shop style beverages using brand leading ingredients for the best possible taste.
Local Personal Service
We treat all our customers with the respect they deserve. With over 40 years experience in the coffee and vending trade we realise how important personal customer service really is.
Tailored Solutions
Our extensive experience and large equipment range means we can offer hot drinks solutions to meet your exact requirements. Whatever size of business you have, we will have the perfect drinks machine for you.
Free Site Survey
Our professional consultants always conduct a full site survey before making any  recommendations. This ensures that equipment installation and commissioning is as smooth as possible.
Delivering a range of delicious hot drinks: fresh filter coffees, real leaf teas and luxurious chocolate beverages. Ideal for the smaller office or waiting room. Over 30 different hot drinks to choose from.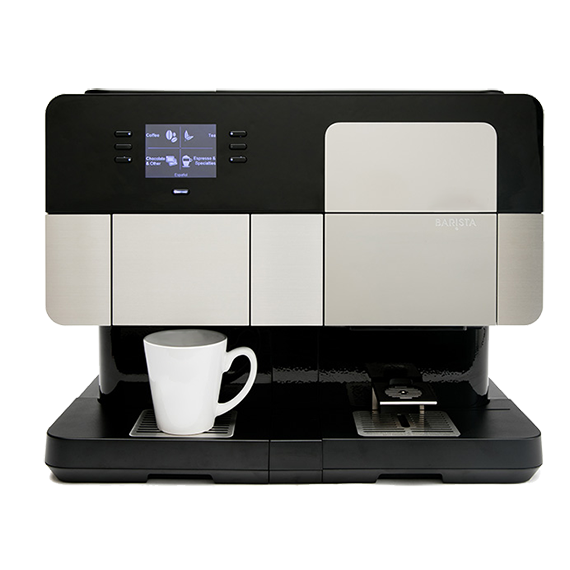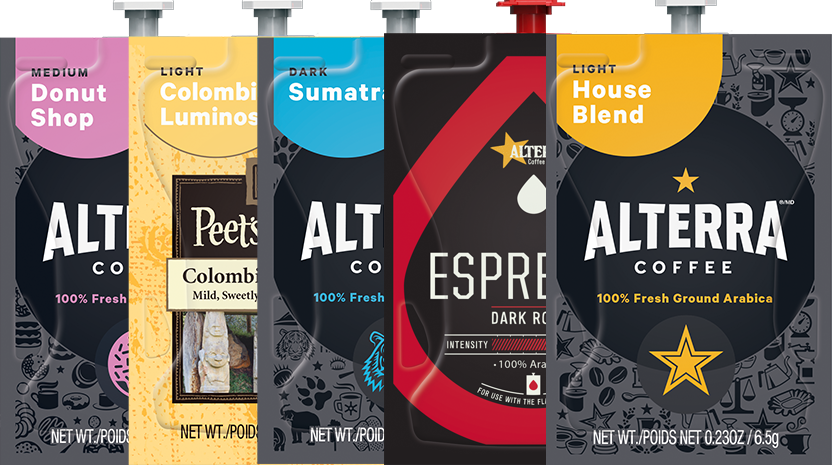 NESCAFÉ® Gold Blend Barista Machine
Indulge your staff and visitors with 5 coffee styles made from Gold Blend granulated coffee. The NESCAFÉ® Gold Blend Barista machine was designed to bring out the best flavour, aroma and texture of NESCAFÉ® Gold Blend coffee.
Simple to install and use. All you need is the machine and some NESCAFÉ® Gold Blend coffee.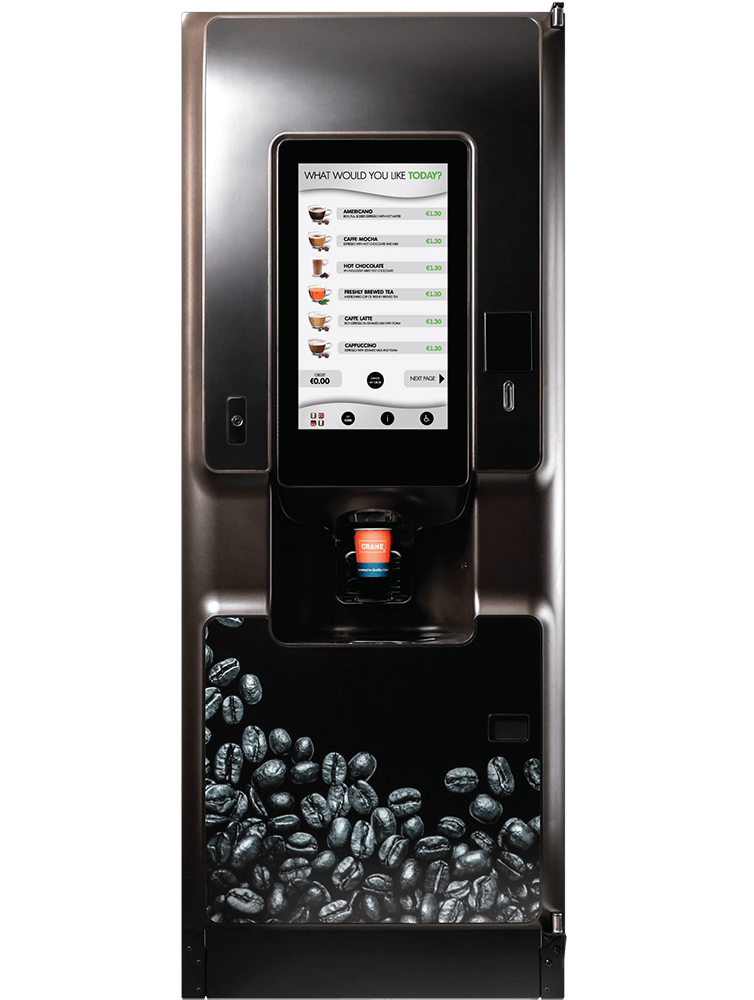 Crane COTI Drinks Machine
Bring café quality service to your site with barista-quality drinks, thanks to the new COTI. Designed to add elegance to any location and to deliver the perfect drink every time, COTI delivers each drink consistently with stellar taste, aroma, colour and appearance and will bring consumers back for more..
Coffee Shop style drink menu
Barista quality coffee
Fresh leaf tea and coffee from the bean
Easy to use touch screen interface
Nutritional information displayed
Energy saving mode
21.5″ HD colour display
The MyCode feature makes it even easier to select your favourite drink by entering a unique 4 digit code
Use your own cup option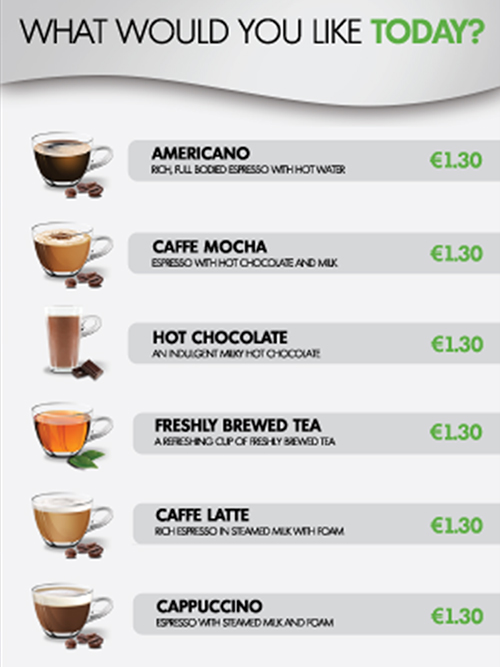 Brand leading ingredients for premium quality beverages