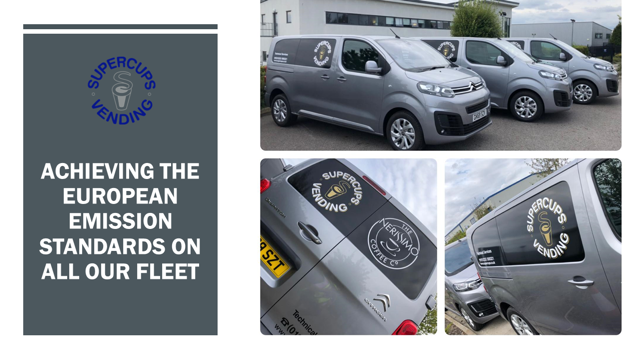 Luckily, the sustainability has finally become more than just a buzzword with brands, retailers and innovative companies following through. SuperCups Vending is proud to work in partnership with number of suppliers those honestly care about sustainability.
For SuperCups Vending the sustainability is a business approach to create long-term value. We are always taking into consideration if our suppliers and business partners operate in ecological way. 
All our hot beverage machines come fitted with a scale inhibiting Brita water filters which being replaced every six-months. Brita UK has announced themselves as 'Green Team' and designated number of employees to ensure waste management is a priority. 986 tonnes of Brita cartridges have been recycled in 2019 and SuperCups Vending has been sending every single exhausted Brita filter to their recycling points.
All vending machines at SuperCups Vending that no longer in working order are taken to regulated recycling centres where being properly dismantled and most of parts recycled.
In 2020, we have achieved the European emission standards on all our fleet. SuperCups Vending vehicles define the acceptable limits for exhaust emissions.
No need to mention that all our paper, carboards and pallets are recycled. As well, we highly encourage our customers to reduce usage of paper and plastic cups even though they are 100% recyclable.
SuperCups Vending can proudly announce that 100% of our soft drink bottles and cans are recyclable. Equally, we are happy to hear that our soft drink suppliers have amazing plans. Britvic announced their big 2025 healthier planet commitments:
• Reduce direct carbon emissions by 50%
• Packaging 100% recyclable >50% RPET
• Reduce packaging per serve by 20%
Coca-Cola is committed to a green recovery:
• Continue to use their voice to influence public policy to help drive the transition
• Validating new and ambitious science-based net zero target
• Long-term incentive plan spurring our leaders forward