Supercups Vending is proud to distribute a new addition of VITRO range coffee machines introduced by Coffetek – the award-winning UK-based Automatic Coffee Machine manufacturer.
Vitro X1 MIA is an elegant and smart-looking compact coffee machine that has been developed with attention to detail and with the best material finishes.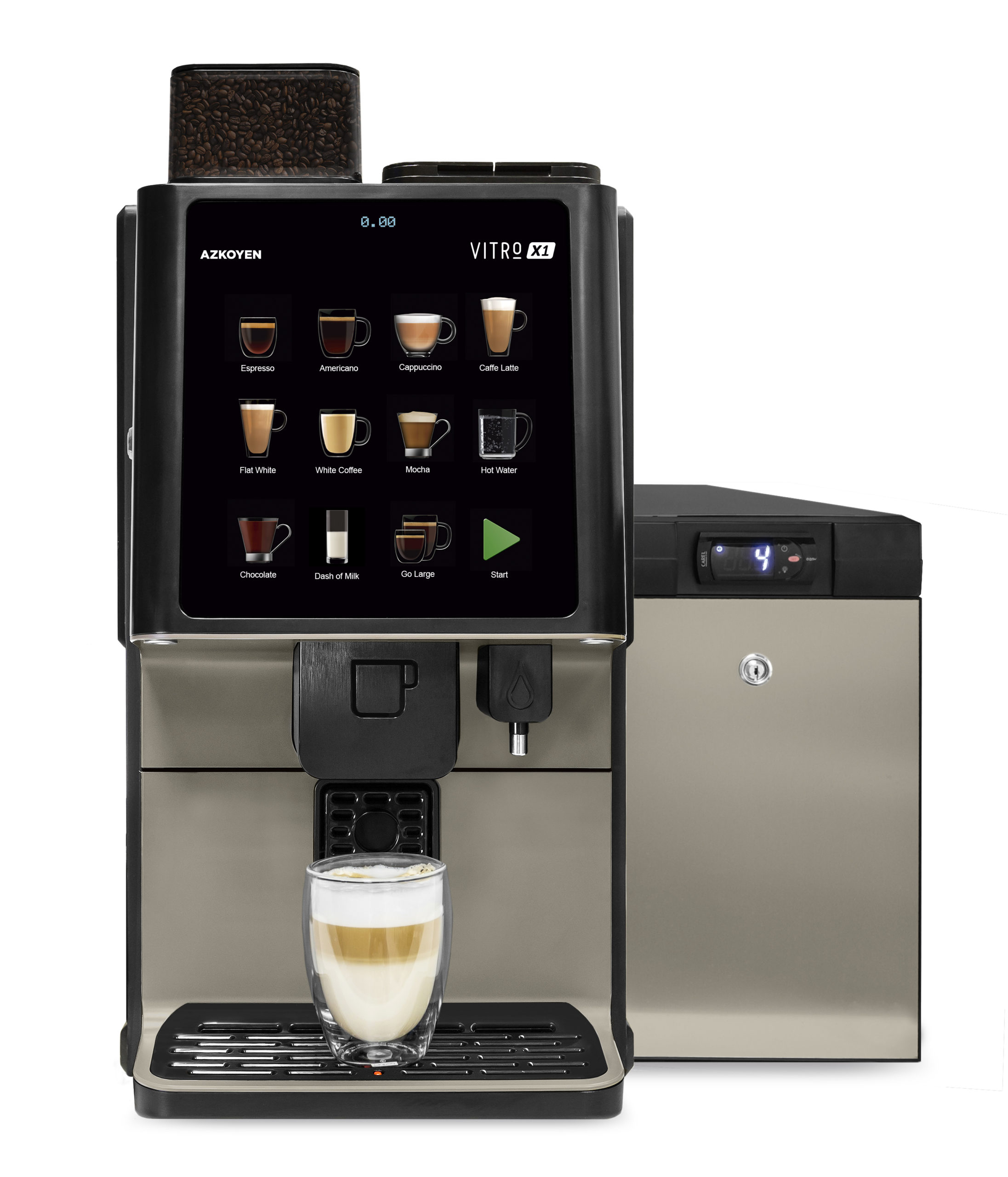 This coffee machine is very easy to use, clean, and maintain. Once the coffee machine is installed our professional engineer will provide full training on how to maintain the equipment correctly. Delivery, installation, and training are always included in our price.
The machine offers a wide range of drinks. From a single espresso to a variety of fresh milk specialty coffees, thanks to the innovative patented micro-injected air technology which has been named MIA. It is designed to deliver a barista taste drinks with only the touch of a button or contactless selection.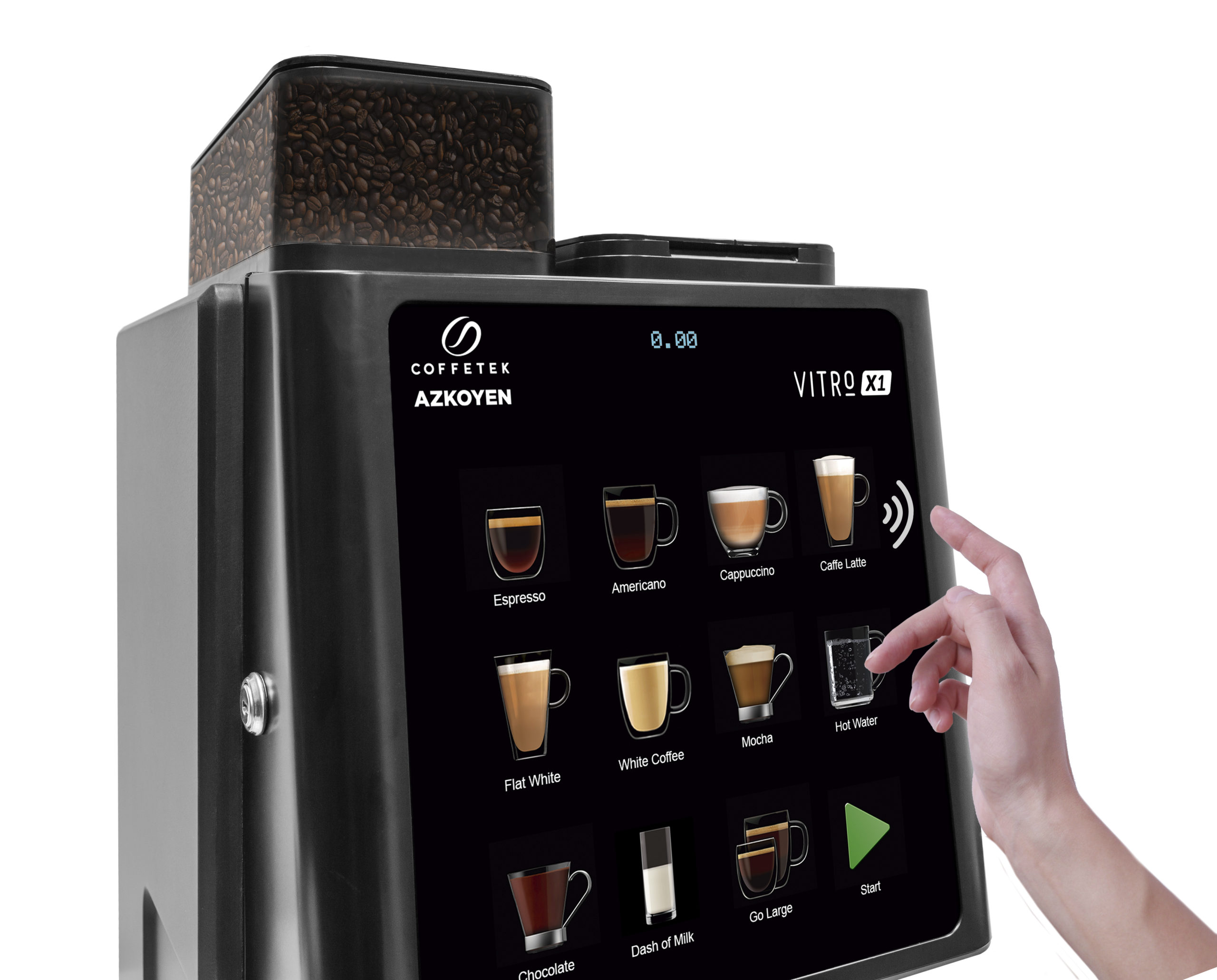 You will be able to offer a wide range of espresso-based fresh milk drinks, from velvety cappuccinos to latte macchiatos with a deliciously thick layer of foam to satisfy the tastes of the most demanding consumers.
The independent hot water serving areas allow the consumer to prepare tea & delicate infusions at ease with clean fresh hot water.
Vitro X1 MIA is suitable for any location that consumes up to 150 cups per day. The payment mechanism can be attached to the side of the machine if required.