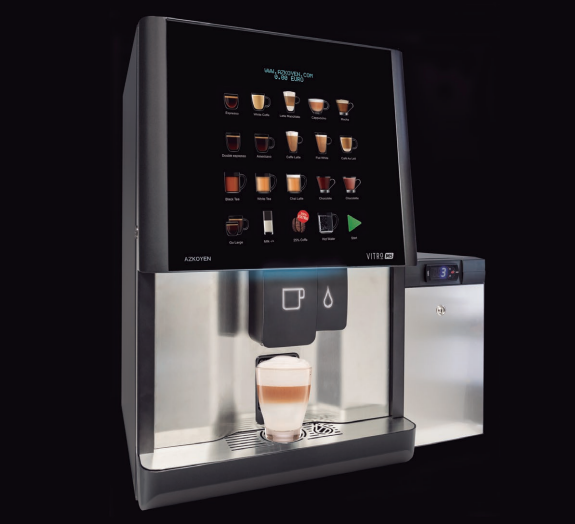 Coffetek the UK manufacturer of vending and coffee machines has expanded its successful VITRO range with the launch of the new VITRO M5 automatic coffee machine which uses a rapid production process that significantly reduces waiting times.
The latest technology included in the Vitro M5 to obtain delicious, consistent, and perfect drinks, increasing the satisfaction of your customers or employees, and minimising the time you have to spend on maintenance.
According to Coffetek, the Vitro M5 offers an extensive menu of espressos and fresh milk drinks – from cappuccino to latte macchiato – with a delicious and dense frothy layer to satisfy the tastes of every consumer.
The Vitro M5 adapts to the needs and preferences of offices, hotels, service stations, convenience stores and other Coffee-to-Go establishments. To help you focus on consumers a reliable, high-capacity, high-productivity machine created that is easy to maintain and clean.
Apart from reducing time to make coffee, the Vitro M5 also has an elegant design, a user-friendly drink selection and a wide range of gourmet espresso and fresh milk drinks that make "coffee time a very special experience for the user."
The new Vitro M5 – developed with the help of leading engineers specialised in the preparation of fresh milk – utilises innovative and patented micro-injection of air (MIA) technology.