Vending industry is changing the way, we interact with the devices around us, such as vending machines, has become an indispensable step to reduce the risk of spreading bacteria and viruses such as Covid-19, which will be reflected in improved health for consumers.
Coffetek has incorporated Distance Selection technology in its range, allowing users to choose their drink without having to physically touch the machine. The machine simply registers your selection when a finger is placed 2cm away from the screen. With the help of our expert engineers, we can retrofit the new technology on to your existing machines, freeing you to use a coffee machine without touching it.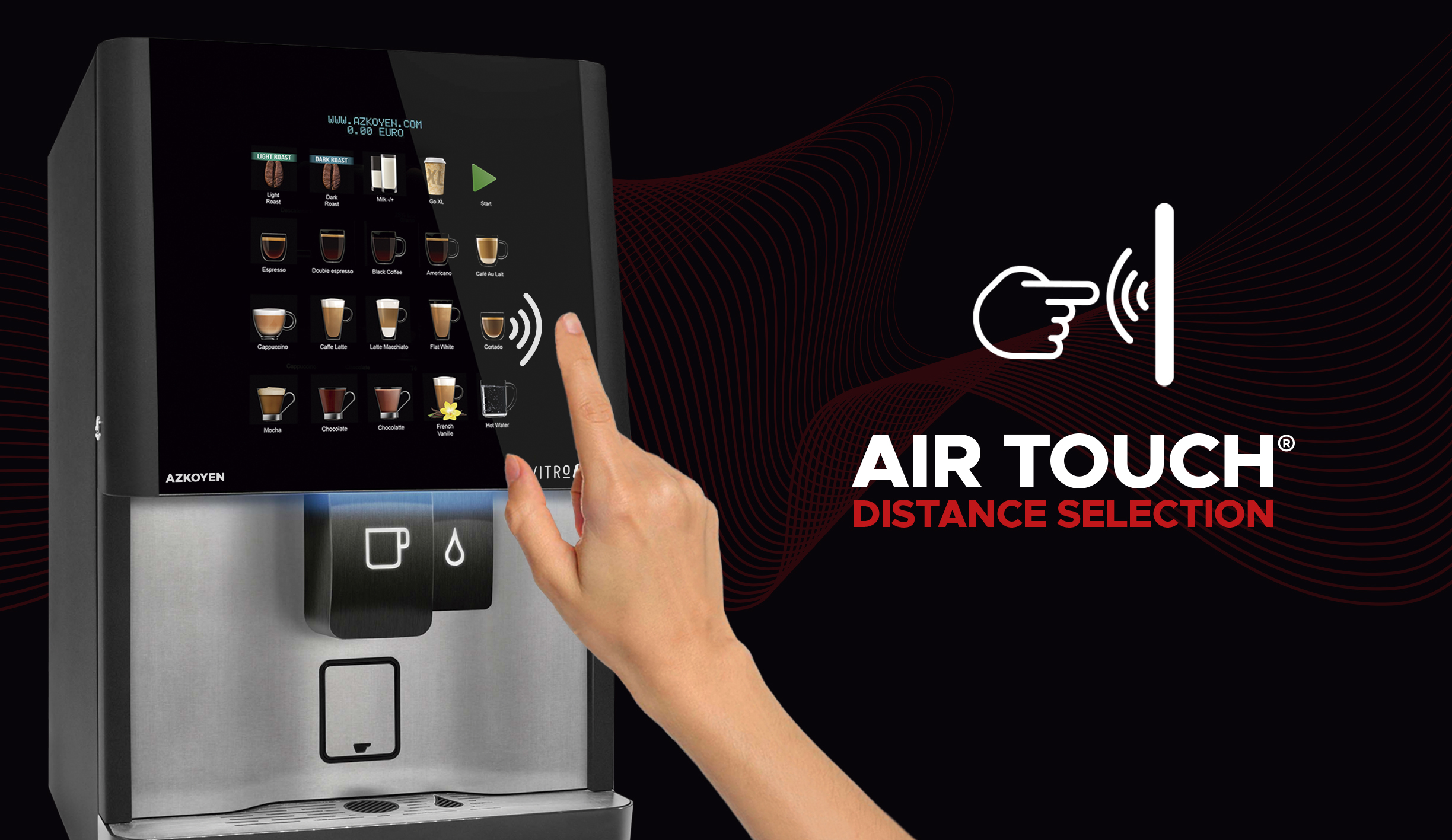 The smartest looking water coolers on a market by Borg & Overstrom introduced Touchless Dispense Application connected via Bluetooth that allows you to control water dispenser from your smartphone. The hands-free upgrade can be added to your existing water dispenser for only £89. The foot switch is a high durability feature that also allows use the water dispenser without touching. This feature can be added to your existing dispenser from only £99.
Antimicrobial film is an innovation from Crane the UK manufacturer. The film incorporates a highly effective antimicrobial agent that inhibits the growth of bacteria on the touch screen and delivers over 99.99% proven protection. It is fully resistant to heavy-duty and abrasive cleaning.
Consumers can now enjoy a fully touchless coffee experience with Evoca Group coffee machines. Coffee APPeal, the application that allows you to select and customize drinks in total safety, directly from your smartphone without touching the equipment. A solution that works even without mobile data.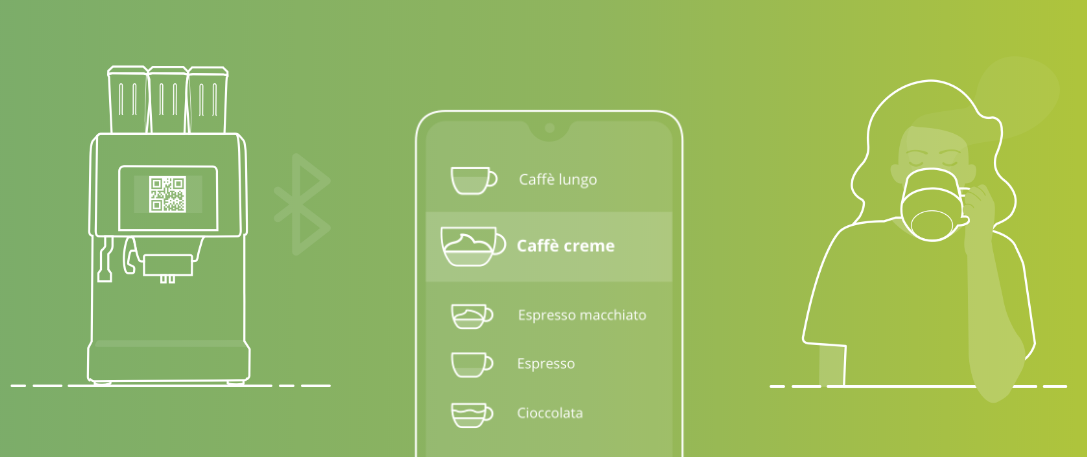 Last year most of manufacturers came up with great innovations reflecting the need to reduce unnecessary contact. We also, noticed the huge impact on using Wave & Pay contactless payments and of course the reduced usage of cash. So, what 2021 going to bring us? SuperCups Vending is looking forward to more innovations on equipment!