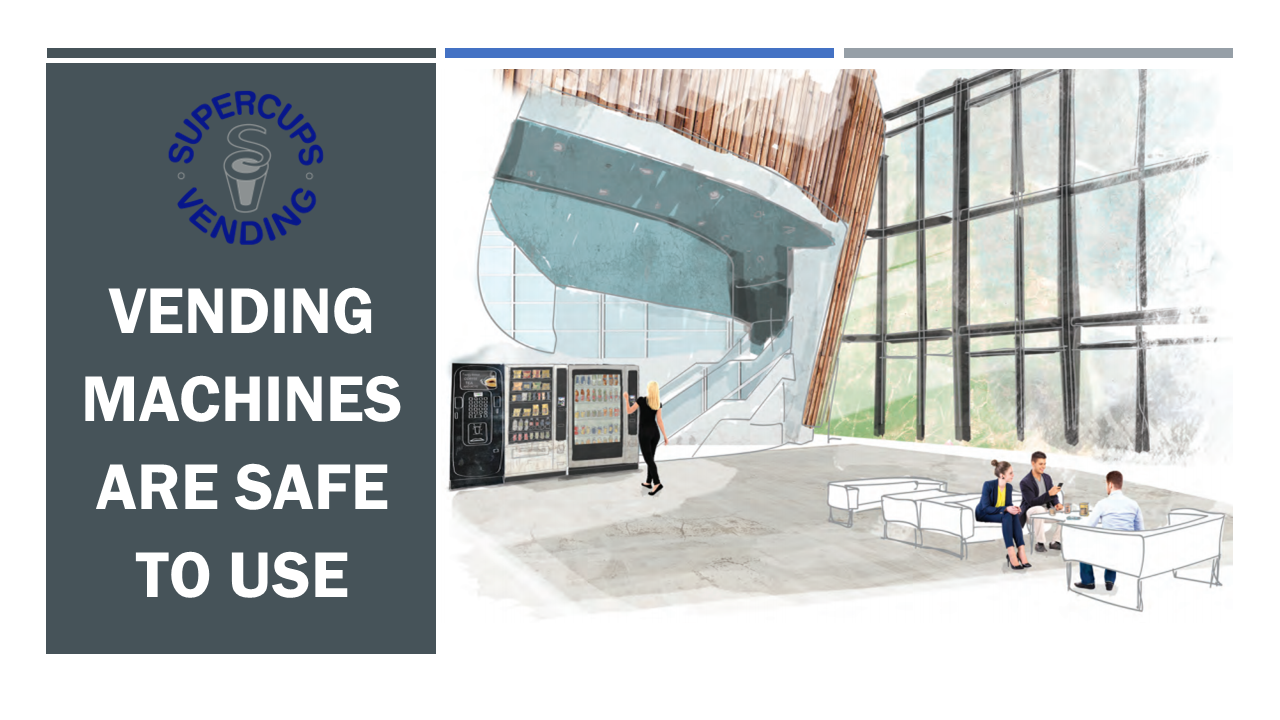 What a year we all have had!
SuperCups Vending working safely during coronavirus and we are committed to the health, safety and wellness of our workers and customers.
As always, we are offering our flexibility. SuperCups Vending knows that must understand your business and what you expect from us. As your markets and customer needs change we know that it is equally important to reflect these new circumstances in the level and quality of support SuperCups Vending provides.
We want to ensure you that vending machines are one of the safest ways to enjoy a cup of hot drink or get a snack as well, as cold drink. Here are some reasons why SuperCups vending machines are safe to use during the pandemic:
• There is no need for human interaction when purchasing a drink or snack. Machine surfaces and keypads are disinfected against viruses.
• The products can not be handled before being purchased unlike other retail environments such as supermarkets.
• Single use cups are the most hygienic method of consuming a beverage on the go.
• Our Service Partners place food safety and hygiene is our top priority. They are trained in both personal hygiene and protection against infections.
• We encourage our customer to use contactless payment with a card or phone. And we can tell this is a preferred payment method by consumers.
• Touch screens and panels can be used to remind consumers how to protect themselves from the virus and the importance of maintaining social distance.